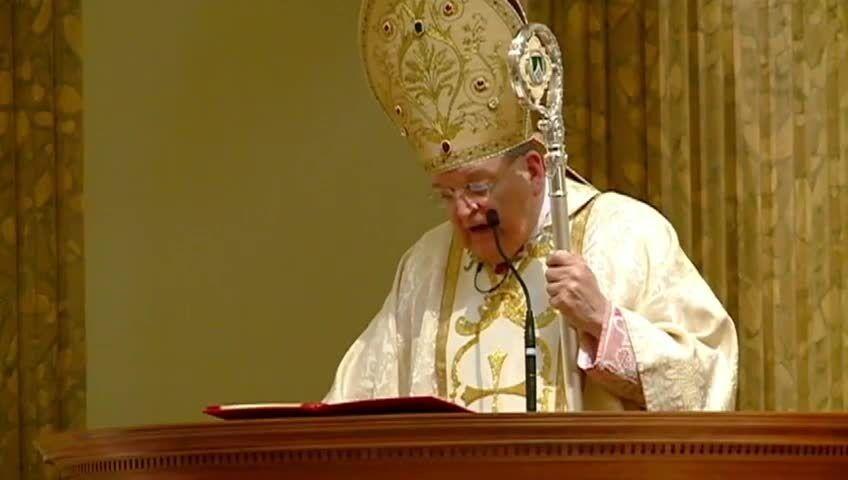 LA CROSSE, Wis. (WKBT) — Former La Crosse Bishop Raymond Burke, who was elevated to cardinal in 2010, discredits Democratic presidential candidate Joe Biden's standing as a Catholic and says the faithful shouldn't vote for him.
Burke also contends that the former vice president should be denied Communion.
"He's not a Catholic in good standing," Burke said during an interview posted on the website of Catholic Action for Faith and Family in a video titled "Cardinal Burke provides Catholic Voting Guidance."
"I don't intend to get involved in the recommending any candidate for office, but simply to state that a Catholic may not support abortion in any shape or form, because it is one of the most grievous sins against human life, and has always been considered to be intrinsically evil," Burke said in a section on the website titled "Conversations with Cardinal Burke."
"And therefore, to support the act is a mortal sin," said Burke, a staunch conservative whose criticisms of Pope Francis prompted the pope to demote him in 2014 from his powerful post as head of the Apostolic Signatura, the Vatican's Supreme Court.
The 71-year-old prelate, a native of Richland Center, Wis., was the La Crosse Diocese's bishop from 1995 to 2004 and head of the St. Louis Archdiocese from 2004 to 2008. His signature project in La Crosse is the Shrine of Our Lady of Guadalupe.
Burke also insisted during the interview that politicians can't claim to be good Catholics and support abortion.
"I don't know why Catholics who are involved in politics can't get this straight in their heads," he said.
Similar comments from the Rev. James Altman, pastor of St. James the Less Catholic Church in La Crosse, in viral videos on a conservative website recently earned Altman a scolding from La Crosse Bishop William Callahan.
"To clueless baptized Catholics out there, you cannot be Catholic and be a Democrat. Period," Altman says in the video. "Their party platform is absolutely is against everything the Catholic Church teaches."
Callahan issued a statement saying, in part, "His generalization and condemnation of entire groups of people is completely inappropriate and not in keeping with our values or the life of virtue."
Callahan has said he will pursue fraternal correction with Altman, although penalties also are possible under church law.
Burke's controversial positions over the years have earned him intense loyalty from some individuals but derision from others.
Several years ago, he blamed women for many of the churches problems, including priest sexual abuse. In March, he disagreed with the vast majority of U.S. Catholic bishops who suspended public Masses to stop the spread of COVID-19.
A Facebook group that acknowledges it is not connected to Burke is titled "Raymond Cardinal Burke for Pope."