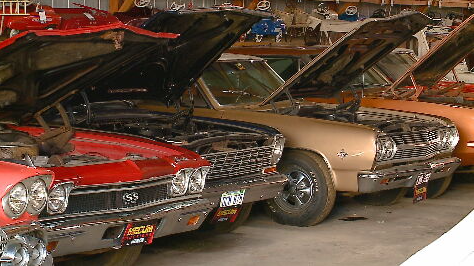 FOUNTAIN CITY, Wis. (WKBT) — Founded by former collector car enthusiast Elmer Duellman, items from the Elmer's Auto and Toy Museum are up for auction.
The museum consists of five buildings stacked to the brim with everything from cars, motorcycles, and vintage toys.
For Elmer's family, it's a bittersweet day.
However, they are proud to be finishing their father's work.
"It's heartbreaking but it's also joyful because we know we're finishing his wishes and the next people of the items are going to enjoy it," said Elmer's son Brad Duellman. "They're going to have new memories and new people are going to see it."
Elmer had also gifted one of his pedal cars to the Smithsonian Museum in Washington D.C. back in 2003.
The auction will continue through the end of the day tomorrow.
Click here for more information.